Rare 1959 Land Rover Series 2 (not 2A) 2.0L Diesel Tax & MOT Exempt NO RESERVE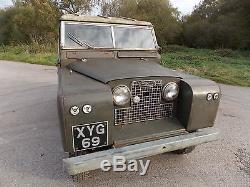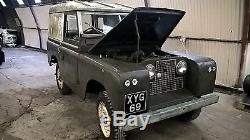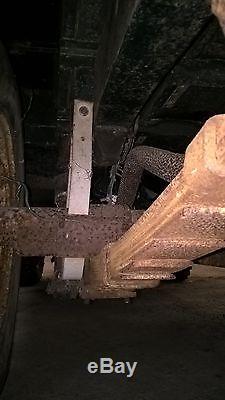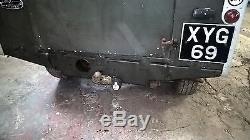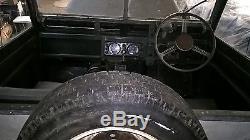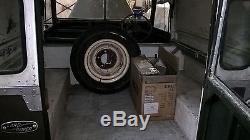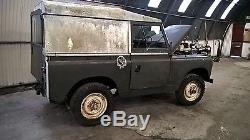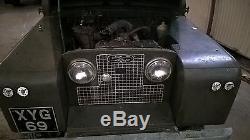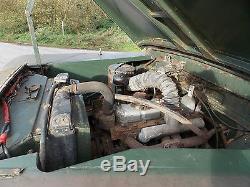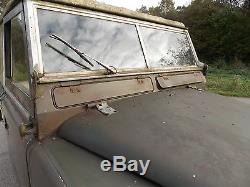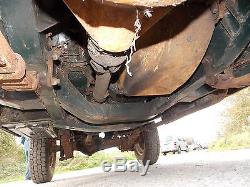 Come and view it first... It makes things much easier for all concerned.
Please ring me, if you want to pay via another method.... With the original 2.0L diesel engine in place! Registered on 5th May 1959, in West Riding (Leeds).
The Land Rover retains the original registration number XYG 69. (I have not had this registration number assessed, but I know it would be valuable, all the better left on the Land Rover in my opinion). The Land Rover has only had 4 keepers in total, not many in 57 years! And was left in storage, just 30 mins or so away, from where it was first registered in 1959!
It's always been a local vehicle to the registration office. The clock reads just over 45'000 miles, and with the car's general condition, and low local owners so close to where it was registered, suggests the mileage might be right, but I have nothing to back this up to give definitive proof, but my gut reaction is the miles, are probably right.
You'd have to make your own mind up on that! This is an early Series 2 Diesel, and even rarer, as it retains the original 2 litre diesel engine that it left the factory with. The vin/chassis number suggests that this was the 1'280th Land Rover Series 2 diesel built. The Engine number suggests that the engine, was the 2'051st 2.0L diesel engine made.
It seems that the head has been changed at some stage, to a slightly later (1960/61 head, with the slightly different thermostat housing). The main body of the engine and the block is clearly stamped with the correct engine number. The fact that the car and the engine have remained together over the last 57 years is a very rare event.
The Land Rover has been in hibernation, in a dry barn for over 23 years! When it was put into storage, the fuel/lift pump and the brake pedal/master cylinder were removed to prevent theft. These items are still with the car, in a box, in the rear of the Land Rover. The engine turns over freely, and I'm sure that anyone who knows these old Land Rovers, would have it running very quickly.
I did put a new battery on the car recently, and turned on the ignition. The lights on the dash lit up as they should. The lights (Where present) lit up, including the headlamps. The engine turned over, with the ignition starter, but as there was no fuel present, it obviously didn't fire. So, I'm very, very confident that this old Land Rover would run with ease, given a little time doing the relevant plumbing of the fuel pump, and filling it with water etc, etc.
When put into storage, the Land Rover was a fully working, operational truck. The chassis of the Land Rover is very good, and having looked at it on an inspection ramp, I don't think it will need any welding at all. It's remarkably good and strong, with few repair patches in place (These have been done well). The body of the Land Rover is also in good condition, the vast majority of the bulkhead is good and very strong, although it may need some attention near the drivers side lower door hinge? It really depends what you are going to do with the Land Rover? If you want to bring it up to show standard, then obviously, it's going to need work, but if you just want to get it to roadworthy standard, then anyone who knows these vehicles, would sort it pretty quickly in my opinion.
Obviously, being 57 years old, the general condition of the Land Rover is always going to subjective. One person may feel it's fine to use "as is"... Others may think it needs tons of work! Please come and view it, prod it, get underneath it, and make up your own mind!!
I can't be more open than that! All I have done is simply wipe it down with soapy water (Not done the roof) as it has a brilliant patina... It's super cool looking!
The original grey "Elephant hide" seats are still in place, although 1 squab is missing, and a couple will need a little attention. Some people would repaint this Land Rover, others would simply get it running, and use it as it is! I'm sure the debate would go on for a while, but it's personal taste I suppose... Original look, or restored look? This Land Rover will be a fantastic investment, because finds like this do not come up every day, especially with the original 2.0L diesel engine in place, and the original registration number.
It still even has the original Rover Diesel badge in place on the front grill a rarity in it's own right! This is a quite a rare old truck! It's obviously not in showroom condition, and will require relevant restoration work... Please don't think that you'll be able to turn up with a battery, and a can of diesel and drive it home, as you definitely won't!
Perfect to take to local car shows, traditional shoot's, classic off road, green laning events etc... I'm sure that the new owner will be proud to own it. This old Land Rover will make a fantastic investment, as these don't come up for sale very often, and when they do, they command very, very strong prices. The price of these old trucks is only going one way...
And it isn't down!! By all means, please come and have a look at it, to see what you think? Any questions, Please ask, and I'll answer as honestly, and quickly that I can. Any questions, please call me on 07999 336102. The item "Rare 1959 Land Rover Series 2 (not 2A) 2.0L Diesel Tax & MOT Exempt NO RESERVE" is in sale since Tuesday, November 22, 2016.
This item is in the category "Cars, Motorcycles & Vehicles\Classic Cars\Land Rover". The seller is "anfran123" and is located in Mansfield, Nottinghamshire. This item can be shipped to United Kingdom.
Year: 1959
Manufacturer: Land Rover
Model: 88" Series 2 Diesel 2.0L
Doors: 3
Colour: Green
Reg. Date: 19590505
Mileage: 45000
Engine Size: 2000
Transmission: Manual
Fuel: Diesel
Seats: 3
Drive Side: Right-hand drive
Previous Owners: 3
Safety Features: 4-Wheel Drive
Type: Four Wheel Drive