1967 Series 2A 6 wheel, 6 cylinder Land Rover shooting bus project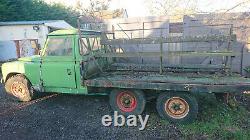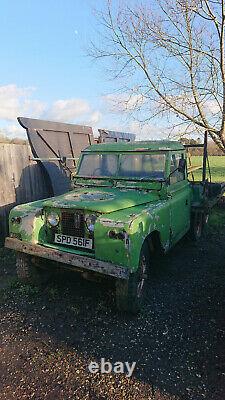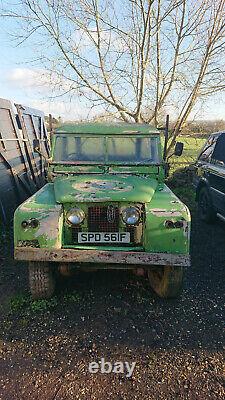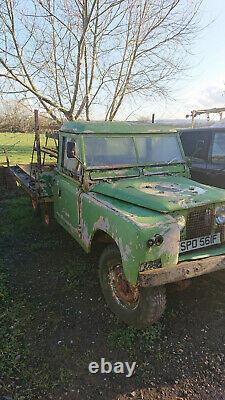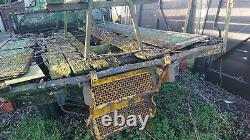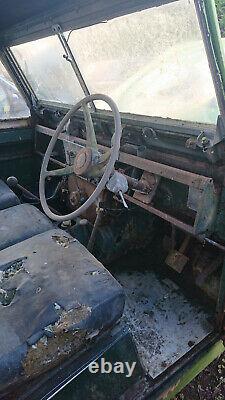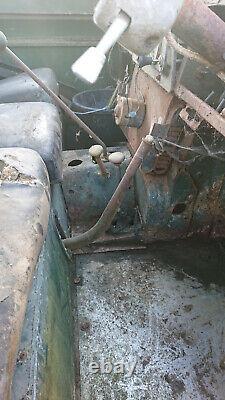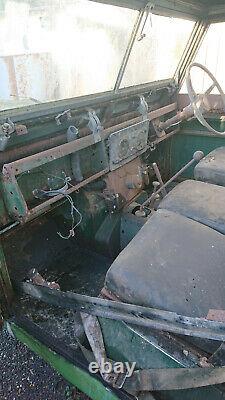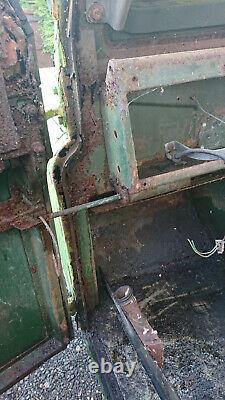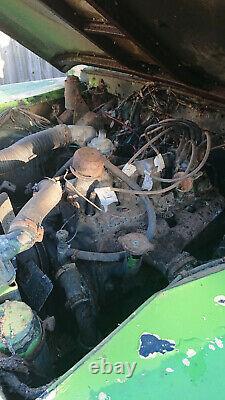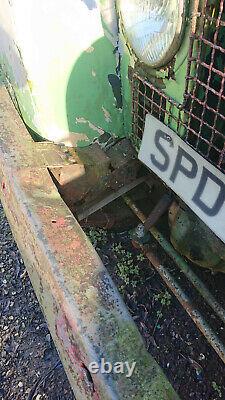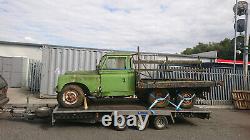 1967 Series 2A 6 wheel, 6 cylinder Land Rover shooting bus project. This is a custom built 6 wheel early series 2A project in need of a new home and lots of love. It is in typical'recovered from a hedge' condition, because that is exactly what it is although I have got the engine running. It was custom modified to be a shooting bus for a landowner in Kent and served to take people around the estate.
As with a lot of these type of modifications the third axle is not driven (I'm not sure if it ever was but it certainly isn't now) and is there to support the extended body. The rear chassis is actually in pretty. Good condition, although all the wood clearly needs replacing. The main body is in pretty reasonable shape for its age and history. There are obvious signs of years of less than ideal care but no significant damage to the panels and they are all absolutely usable.
The bulkhead has rust in the usual places but I'm pretty sure it is salvageable, and the foot wells are pretty solid. The door tops are also rusty but all the glass is present, and the seat frames are also there, although the actual cushions have seen better days. Mechanically it has the 2 1/2 litre straight six engine which I have had running from a gravity fuel system. The oil was free from water and it shows oil pressure and that it is charging.
It is pretty loud with the exhaust ending before the silencer but has a very pleasant burble to it and seemed to be running on all 6. I unplugged the electric fuel pump and used a gravity feed to run it to cut out possible issues so only ran it for a short period at a time. All the gears select, as does high and low ratio and 4WD, but the clutch is seized so it can't be driven. Being an old land rover it doesn't have many electrical systems to worry about although it is all untested so please don't expect it all to work flawlessly.
The'power' steering is all about whether you have had you Weetabix so no problems with that! A lot of the controls are pretty stiff from surface rust and the pedals are all pretty tight to move. The throttle is disconnected to allow it to be moved at the carburetor to help me start it and the brake pedal is stuck. I don't know what that means for the brakes but I would hazard a guess that fitting all new would be sensible during the restoration anyway. The worst part is the front chassis. Clearly the original parts have suffered badly over the last.
50 years and it is heavily corroded, and has failed completely at the front end of the forward spring hangars. That has allowed the axle to turn up and the front bumper has lifted. It is currently packed up with wood to enable the wheel clearance on the wings so it can be moved. I have also removed the front prop shaft which no longer fitted to stop it from dragging but I do have it with the vehicle.
It is of course not driveable but it does roll and turn so it can be loaded. It seems it was last on the road in 1995 which would match with its current condition as having been off the road for that time. I don't have a V5 for it, as one was not available when I bought it and haven't got round to applying for one. I will provide a receipt and you can apply for one in your name.
It obviously needs a complete restoration if you want to drive it again and it would make a really interesting vehicle. It is complete, and a bit of oil and time will fix a lot of it and all the parts are freely available to complete this.
You could break it for the mechanical and body parts and just weigh in the rest for scrap although that would be a shame which is why I would rather sell it than do that myself. It is 13' between the front and rear axle centres and nearly 19' overall so you need a decent trailer to pick it up.
The final picture is from when I collected it and shows it on a 16' trailer, which seemed to take it very happily. Although I would like the space I do realise that we are not in the ideal circumstance for collection. I live on the A37, so if your essential travel takes you south of Shepton Mallet then you can easily see it and collect it if you are passing. I'm happy to accept a paid recovery agent who would be allowed to collect it under the current rules as long as it is paid for in advance, otherwise it is cash or bank transfer on collection. If it is being collected by truck then the driver needs to be competent at reversing.
Although you can fit a recovery vehicle into the garden RAC have brought my Range Rover home a few times! And even had a 10 tonne grab lorry in the garden you need to reverse in and a large rear overhang vehicle can be difficult to get through the gates. If you are really keen but just can't collect it can possibly stay here until the lockdown is lifted but I will charge a 10% non refundable deposit for that.
I will re-list it and it just wastes people's time. My number is 07980 623987. I will get back to you with an answer and can send you other pictures and the like if you want. The item "1967 Series 2A 6 wheel, 6 cylinder Land Rover shooting bus project" is in sale since Sunday, January 24, 2021.
This item is in the category "Cars, Motorcycles & Vehicles\Classic Cars\Land Rover". The seller is "ip5005" and is located in Shepton Mallet.
This item can be shipped to United Kingdom.
Model: Series 2A
Drive Side: Right-hand drive
Fuel: Petrol
Year: 1967
Manufacturer: Land Rover
Transmission: Manual
Doors: 2
Body Type: Pickup