Land rover series 2 war rig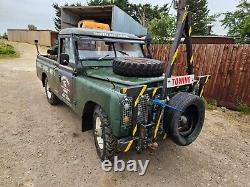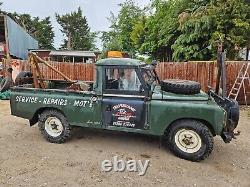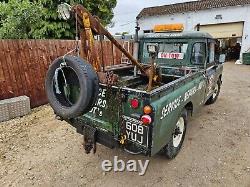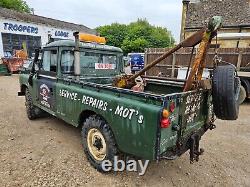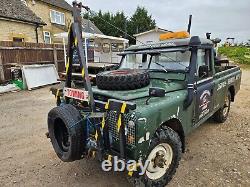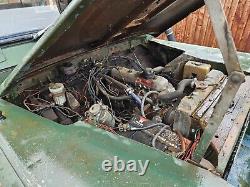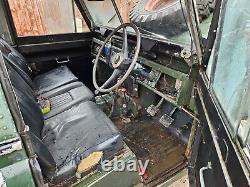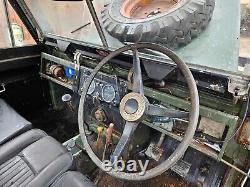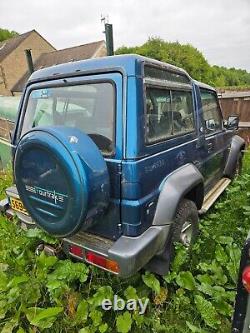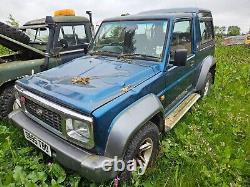 My trusted series 2 land rover, I have had this 15 years to my knowledge. Its been a true British legend. I have been through thick and thin with this old girl. Its very solid, chassis will need a couple of plates on a outrigger at some stage.
It's had 4 new deestone tyres (period correct) about 2 years ago. Has overdrive which works and free wheeling hubs.
It's fitted with a 2.5 non Turbo Daihatsu engine which starts and runs well, it does get hot at times on the temp guage which when you zap the engine with a thermo meter it reads about 80° so i think the Daihatsu sender to land rover guage is off. I do have a complete TURBO Diesel Daihatsu that can be negotiable seperate to the Land Rover which is complete and runs, just an MOT failure on welding. She has a winch bolted and wired in to the front but not used for a few years, the jib in the back is NOT bolted in, just for looks. This is a sad sale, I'm just not using it anymore and has to go.
I will not suffer fools or stupid offers, find another like this. She has been sat about 6 months so may pay to trailer her or use the very handy A frame on the front. The Daihatsu will drive on trade plates etc but no mot. I suggest you ask questions and come have a look and a drive of both etc. Cash or cleared funds on collection.
The Land rover is all legal and can be driven, even has a full tank of fuel. The exhaust is blowing but it's just a flexi joint.